West Harrison CSD will start TWO HOURS LATE Friday, March 15th. Buses will run on HARD SURFACES ONLY. Parents, if you feel it is unsafe for your child to attend school due to the road conditions in which you reside, please notify the school so the absence can be marked excused.

Due to flooding, West Harrison will be CLOSED Thursday, March 14th. Road closures and extremely poor road conditions are limiting our students' and staff's ability to make it to school. Stay safe Hawkeyes!
Due to the flooding and high winds, tomorrow's National Honor Society Induction Ceremony has been postponed (again!) to next Thursday, March 21st at 6:00 pm. The decision was made because we have to coordinate with our speaker, the bakery, and the florist.

Congratulations to Corbin Pavlik's signing with Northwestern College of Orange City, Iowa to play football and to wrestle. Present were Mom- Becky Pavlik, Corbin Pavlik, Dad- Jason Pavlik, AD Tony Nunez, Wrestling Coach Steve Forbes, Football Coach Craig Birdsall, Football Coach Andrew Stevenson, Track Coach Gregg Beam, Football Coach Rowdy Evans

Due to flooding and road conditions, West Harrison will release at 1:00 pm. Buses will attempt to use their normal route patterns. If they are unable, students will be brought back to school and parents will be contacted.

Students working on Las Fallas. But what are Las Fallas? The Fallas is a traditional celebration held every year in the city of Valencia, Spain to commemorate Saint Joseph. Artists create wonderful sculptures and they are displayed on the streets from March 15th to 19th. On the final night of Fallas, around midnight on March 19th these Fallas are burnt as huge bonfires. This year at West Harrison Spanish students created their own Fallas again. The theme was The Adventures of Jules Verne.These are the wonderful projects done by my Spanish classes. Great thanks to the Missouri Valley Kiwanis mini-grants for giving my classes a mini grant to prepare for Fallas. Thank you to the administration for allowing me to teach my classes about one of the many traditions we have in Spain. I love my students. Congratulations for your great job!! Every year you do a better job. I am really proud of you!! Mrs. Palmero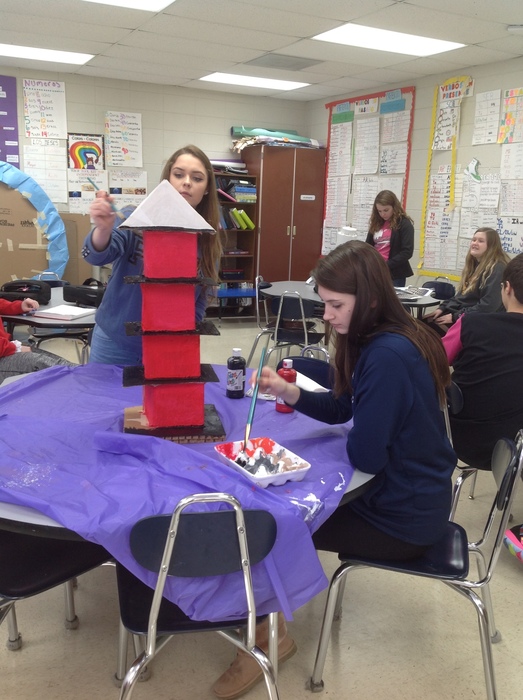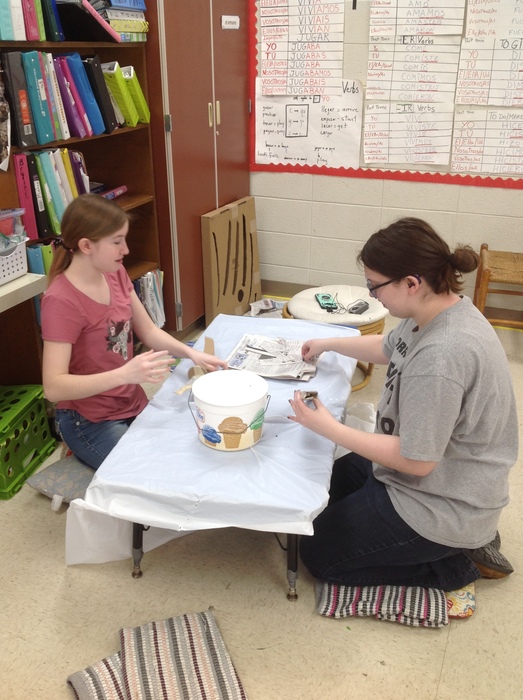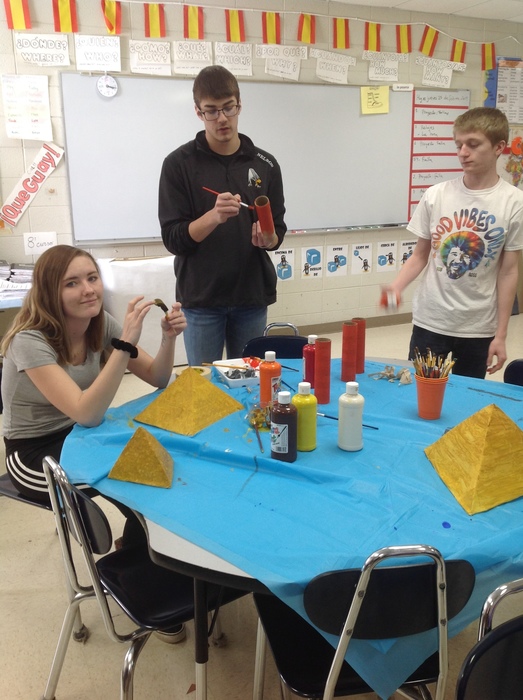 West Harrison Screen Clinic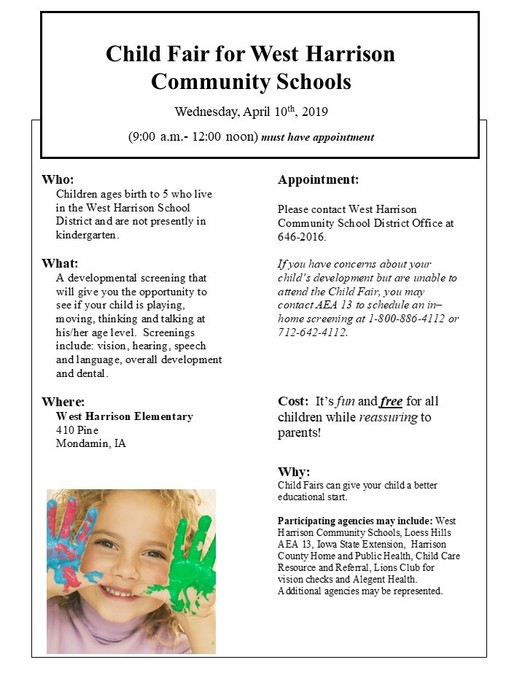 These first graders are "making 10" playing GO FISH.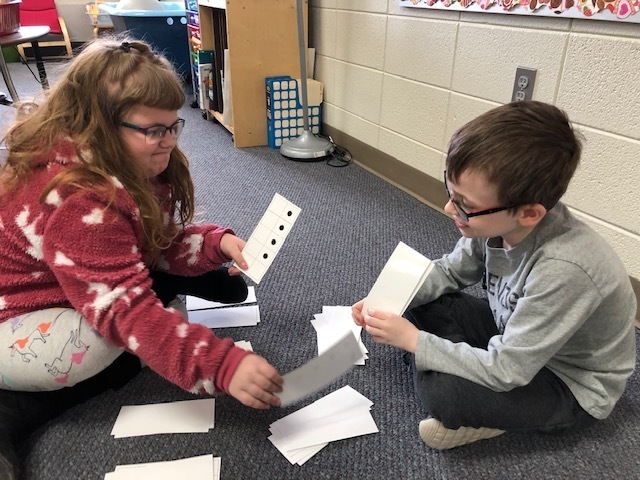 Miss. Treasure and some of her art students have been working hard on a new mural in the hallway. GO HAWKEYS!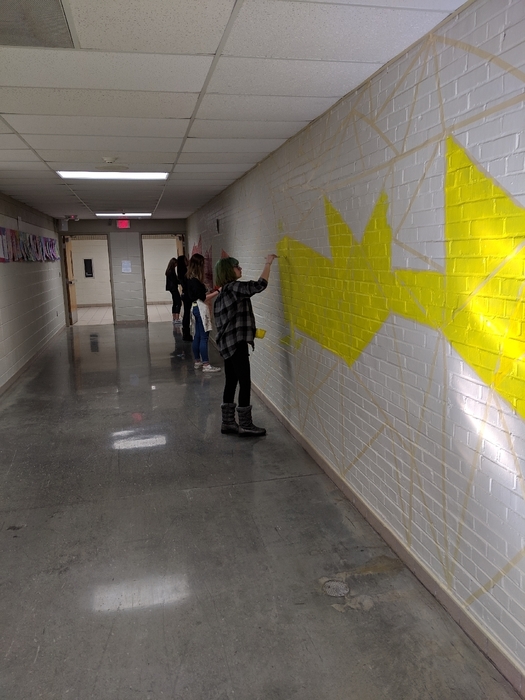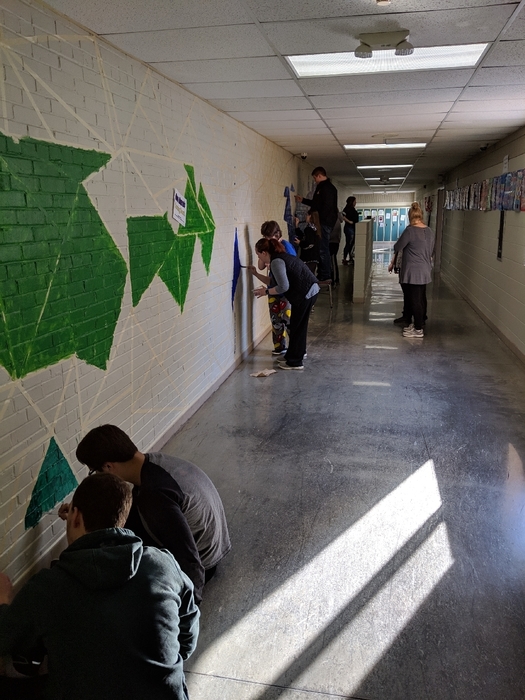 The 8th grade students finished up Water Safety activities for the week. The students completed research on the topic and completed a google slide presentation over material found. On Friday, we went to the Peterson Family Wellness Center in Harlan, Iowa to finish our unit. The lifeskills students and 8th graders got to enjoy a few hours of free swim time after lunch and a presentation covering all aspects of Water Safety.


SPRING IS IN THE AIR With spring right around the corner (fingers crossed) I wanted to send out a reminder to parents to start thinking about getting your student ready for the next upcoming school year. State Law says your child must be current on vaccinations prior to entering school! Pre-K going to Kindergarten need Kindergarten physical and update on immunizations (typically DTaP, MMR, Polio, and Varicella), Eye and Dental exams. 6th grade going into 7th Meningitis and Tdap vaccination, 9th grade require dental exam, and 12th grade require their 2nd Meningitis vaccination. Students cannot attend public school if they are not current on vaccinations, or have a medical (signed by a physician) or religious exemption (notarized) on file. You may contact the school nurse (712-646-2231) or Harrison County Public Health (712-644-2220) with questions or concerns regarding this topic. Thank you in advance for taking time to review this topic. Respectfully, Deb Evans, RN, BS West Harrison CSD School Nurse.
West Harrison CSD is now closed for March 7 2019

West Harrison will run two hours late Thursday, March 7th
Due to the anticipated weather, the National Honor Society Induction Ceremony scheduled for tomorrow has been postponed to Thursday, March 14th at 6 pm in the High School Commons.

West Harrison CSD will run TWO HOURS LATE, Monday, March 4th, due to windchill temps.
Reminder for online class registration for the 2019-2020, 10-12 grade students tonight @ 6pm. Bring your computers to register.
Due to District Speech Contest in Atlantic being postponed on Sat. & rescheduled for Wed. at 2:00 p.m., Mrs. Birdsall and Mr. Nuzum will not be available for Parent/Teacher Conf. on Wed. Please plan to visit with them on Tuesday night or contact them to schedule another time.

School will be CLOSED Monday, February 25th. HS course registration will now be Tuesday at 6:00 pm. Monday parent-teacher conferences are now moved to Wednesday.
Speech Contest has been postponed until Wed. 2.27.19 at 2:00 p.m.