Due to not enough girls for tonights game there will be NO softball game at Kimbalton tonight Vs EEHK. We are looking into a reschedule date. Thanks for understanding.
A message was sent out earlier in the week with the BB/SB weekly schedule. There was an error in this message. There is also a game tonight, Softball home opener, vs. River Valley at 5:30pm. This was left off the original message in error. thanks and hope to see you tonight!

Brat Fundraiser Wrap up: Students will be getting their brat orders on Thursday, May 25th at the end of the school day. The students will then be responsible to deliver their orders from there. It would be best pick up your child after school this day for delivery. The brats will need to be put in the fridge or freezer by 5:30pm this evening to keep. Please plan accordingly and it would be wise not to send any students home on the bus this day that have brat orders if possible. Thanks for the support!
Congratulations to Koleson Evans and Maclayn Houston for their efforts at State Track this following weekend! Koleson placed 2nd in class 1A in the Discus! Maclayn placed 10th overall in class 1A in the 400 Meter Hurdles! Way to Go Hawkeyes!!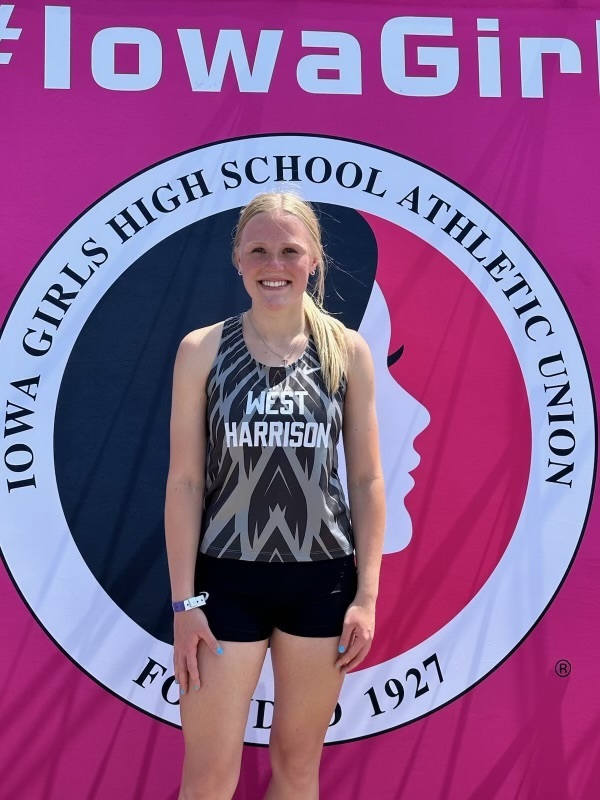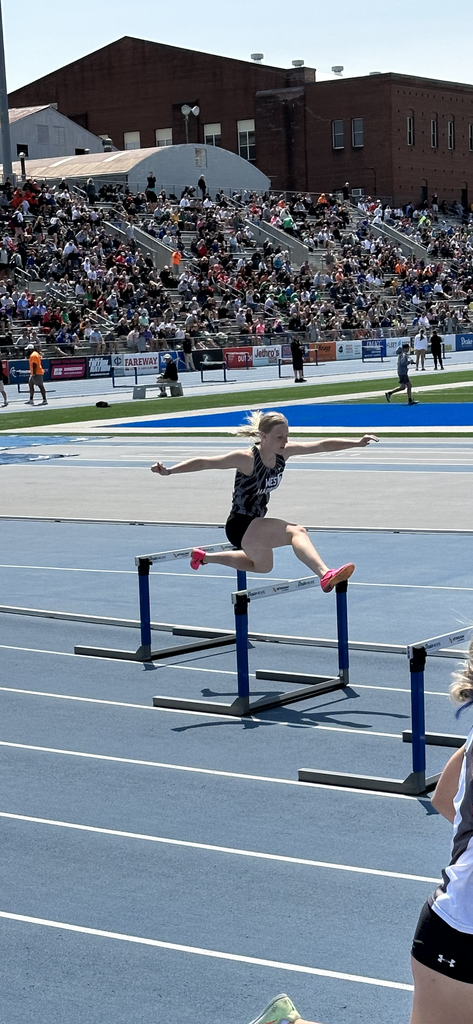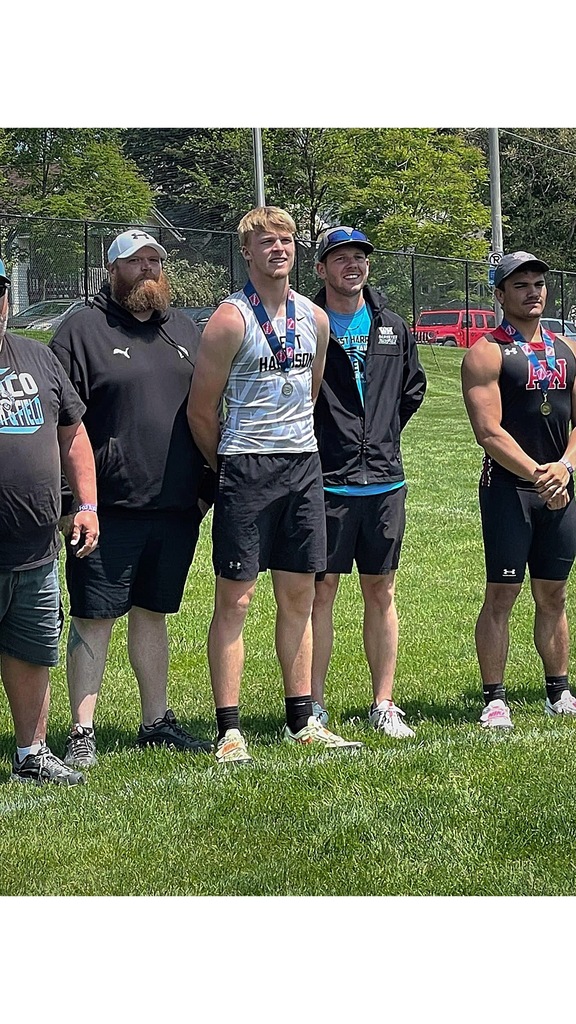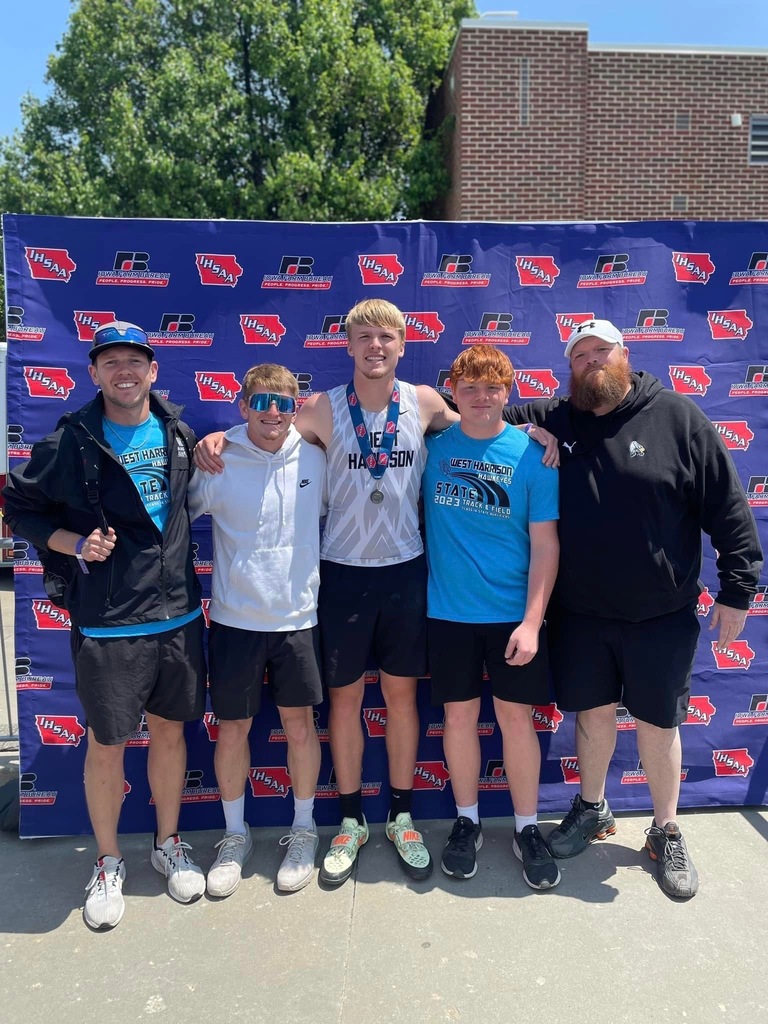 Baseball / Softball schedule this week: Here are the games scheduled for this week with the few changes and location differences. Monday 5-22 Baseball JV/V vs Woodbine (5:30jv) Tuesday 5-23 Baseball JV/V vs Saint Alberts (5:30jv) Wednesday 5-24 Varsity Softball @ Whiting (5:30pm) Wednesday 5-24 Varsity Baseball vs Whiting @ Sioux City Striker Field South (5:30pm) Friday 5-26 JV/V Baseball @ EEHK - Elkhorn (5:30jv) Friday 5-26 Varsity Softball @ EEHK - Kimbalton (5:00pm)
The Summer Weights Program will begin on June 6th. Students will have opportunities to come in and complete training with our Summer Strength Coach, Jesse Radil on Tuesday, Wednesday, and Thursdays from June 6 through July 13. Times the trainings will take place are 8am-9:30am in the mornings and 4pm-5:30pm in the evenings. This will include students in 7-12 grade that are interested.
The High School Softball game scheduled for Monday, May 22nd will be moved to a double header in Woodbine on Monday, June 12. There will only be JV/V Baseball in Mondamin on the 22nd of May. Thanks for understanding.
The Baseball game in Logan tomorrow May 16th and in Mondamin Wednesday May 17th will be broadcast on the following radio station. Good luck Hawkeyes! KNOD~105.3 FM - Harlan, IA
State Track Tickets are on sale! Use the following link to order your State Track and Field Tickets. Click on "track and field" , Click on the day you are attending, order tickets.
https://www.iahsaa.org/tickets/
Good Luck Koleson and Maclayn!
Congratulations to Maclayn Houston and Koleson Evans for making it to State Track. Maclayn will be participating in the 400m Hurdles and Koleson will be throwing the discus. If you would like to order a state track shirt to show your support please use the link below to place your order. ORDERS ARE DUE today by 3:30pm in order to have them back in time.
https://wh2023statetrackandfield.itemorder.com/

Get your tickets for the State Qualifying Meet in Lawton Bronson Thursday May 11th Good Luck tomorrow Hawkeye Track and Field!
https://www.iahsaa.org/tickets/
-Go to the link and click on "Track and Field" -Click on Class 1A -Find the state qualifying meet at Lawton Bronson and purchase tickets
This week is Teacher Appreciation Week. Thank you to Monona County Mutual Insurance Company for sponsoring treats for staff all week. And a huge THANK YOU to our wonderful teachers and staff here at West Harrison for everything they do for our students!
These Hawkeyes have been caught SOARing! This weekly award is given to students who display the following positive behaviors: S-Safety (I will act in a way that protects myself and others.) O-On Task (I will focus on what we are learning and only my own work.) A- Achievement (I will show my best effort in all that I do.) R- Respect (I will respect myself, others, and our school. I am kind and helpful.) April 24-28 Winners: Amelia, Skylar, Lila, Reghan, Chloe, Addison, and Jeremiah May 1-5 Winners :Azariah, Seth, Arden, Cayson, Nixon, Sophia, and Payton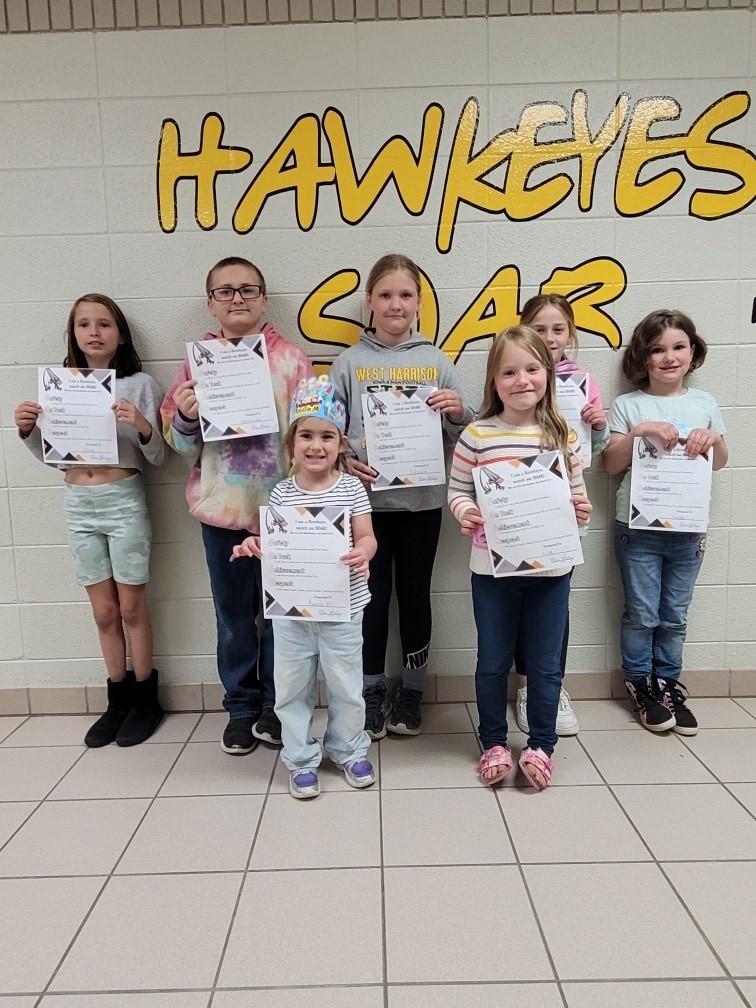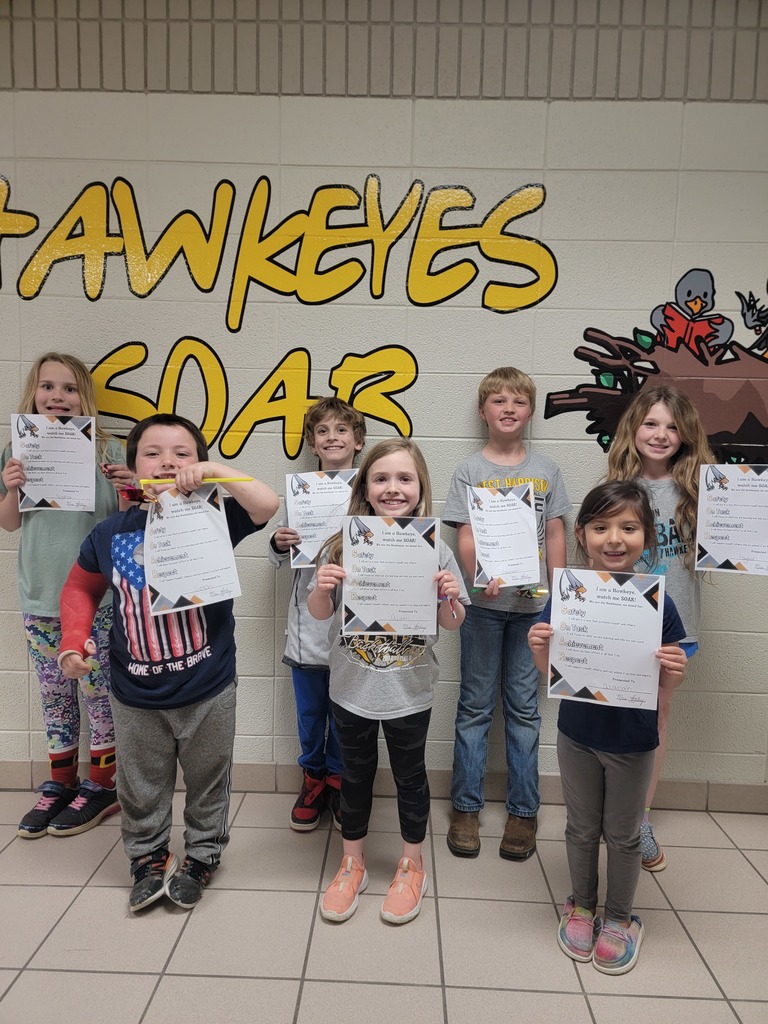 The WH youth softball stadium chair and cushion fundraiser is being extended through Sunday. Any questions, please text Katie at 402-680-2126.
The Junior High Track Meet on Tuesday, May 9th in Woodbine will be charging gate fee of $3 adults / $2 students for entry. This will be in place for all future JH events in the RVC conference. This is to keep up with rising costs of doing business. Thanks for understanding!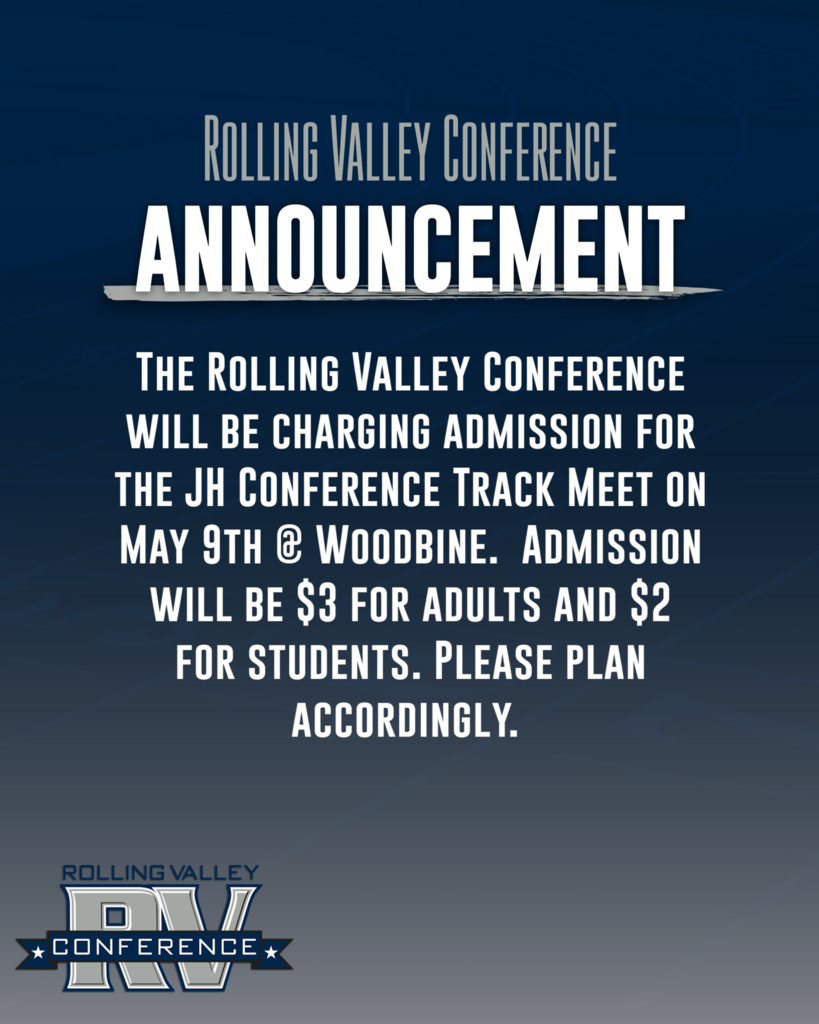 The K-6 Elementary Track and Field Day scheduled for tomorrow, May 5th has been moved to Monday, May 8th due to the weather forecast. Thanks for understanding!
A few more announcements: Sophomore parents and students, please make sure to check your email for details about our summer post-prom fundraiser that begins May 15. The RVC conference has begun charging for Junior High competitions. We will begin this process with our Junior High Track Meet on Thursday, May 4 in Mondamin. We will charge $3 adults and $2 students for all Junior High events from this event on into all future events. This was put in place to keep up with rising costs of doing business. The RVC Junior High Meet in Woodbine will also be having this policy in place on May 9. Thanks for understanding!