Mrs. Sherer's 4th grade class received a grant for $1,000 from Greater Iowa Credit Union.
Good Night for a concert #WHPRIDE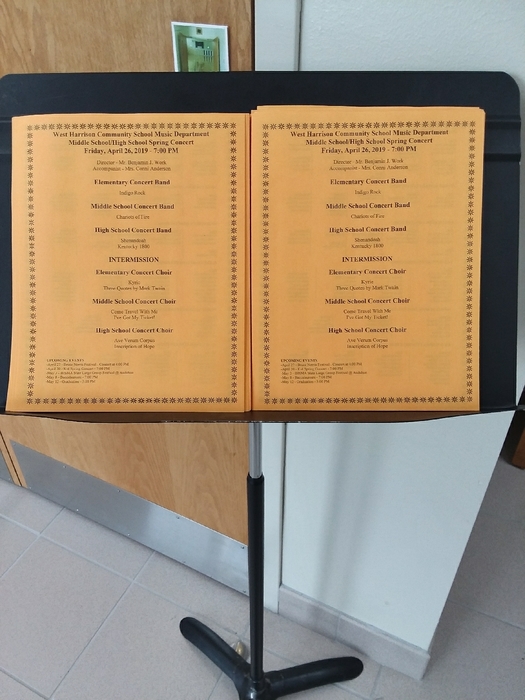 Starting Wednesday, May 1st, students will not be allowed to charge lunches or seconds unless they have money in their account. Remember you can always check your student's lunch balance on PaySchools. We will work with families if you let us know when you are able to send money. Please call 712-646-2016 with any concerns.

Logan's JH track meet to be held at West Harrison is on April 23rd.

Due to the flooding of Logan Magnolia's track, their JH track meet, will be held at West Harrison on Tuesday, April 13th starting at 4:15 pm. Logan will be using their own workers and timing system.
National Honor Society had a great morning picking up garbage from the city parks of our 5 communities. Followed by a fun afternoon of eating lunch at Buffalo Wild Wings and then bowling. Thanks to Mr. Nuzum for driving.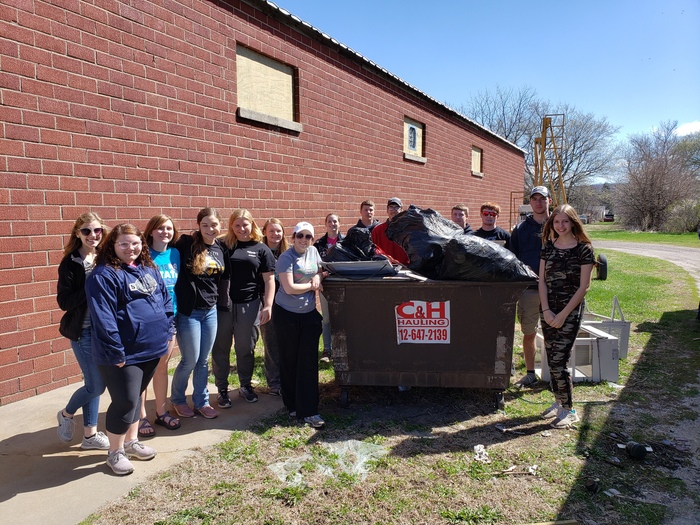 First Grade is preparing for Mrs. Cartmill to get the PIE IN THE FACE!
You are invited to attend Senior Night! Who: Seniors, Parents, Staff, & Community When: May 8th @ 6pm Where: West Harrison High School What: Scholarships, Awards, & Honors Seniors will be awarded any scholarships, awards, and honors they have received. We will also announce their future plans.

Sydney Sherer broke the discus school record tonight at the Shenandoah track meet. Her throw of 109'11" broke her mom's record by 7". Congratulations Sydney!

I attended a Webinar put on by the Iowa Department of Public Health today regarding a measles case diagnosed in Iowa this week. The person who tested positive for Measles is not vaccinated and recently traveled outside of the US. Health officials are recommending if you are not vaccinated against Measles or are unsure to get vaccinated ASAP. Signs and symptoms of Measles generally appear 7 to 14 days after a person is infected, and begin with high fever, cough, runny nose, red, watery eyes and Koplik spots (spots that appear in the mouth before the skin rash appears). Measles can be fatal, so if you are immunocompromised or are not vaccinated due to religious exemption, or unsure if you are adequately vaccinated, you should discuss with your healthcare provider ways to protect yourself from contracting the virus or spreading to those who are compromised. You may also contact Harrison County Public Health for more information on the Measles Virus, and prevention at 712-644-2220. Please do not hesitate to contact me if you have any questions or concerns. Deb Evans, RN, BS West Harrison Community School Nurse 712-646-2231

New football uniform fundraiser. The football boys are selling Buffalo Wild Wing discount cards for $20 each. They will be sold through May 3rd.

Amanda Lawrenson and Staci Anderson from Midstates Bank visited the 6th grade and presented information for 'Teach Children to Save Day'. They discussed different jobs at a bank, skills that a bank employee needs to have, and ways that the students save or can save money. They had group activities such as decision making situations, a survey, and a Kahoot game. Five names were drawn for a Midstates t-shirt. We want to thank them for coming to West Harrison! Mrs. Cooper and Sixth Grade Students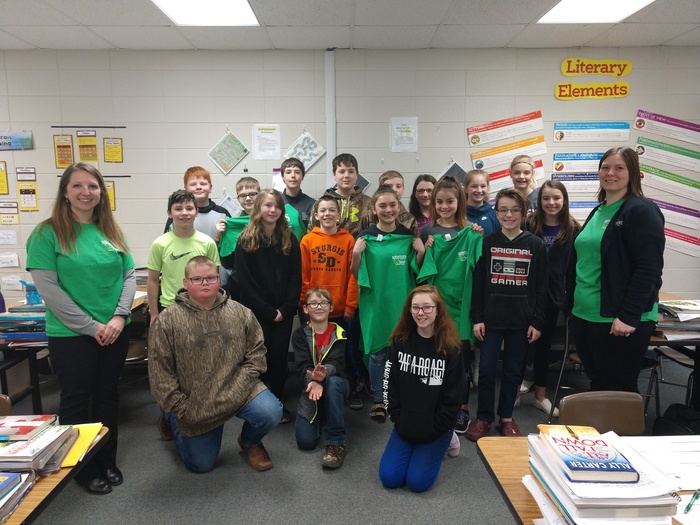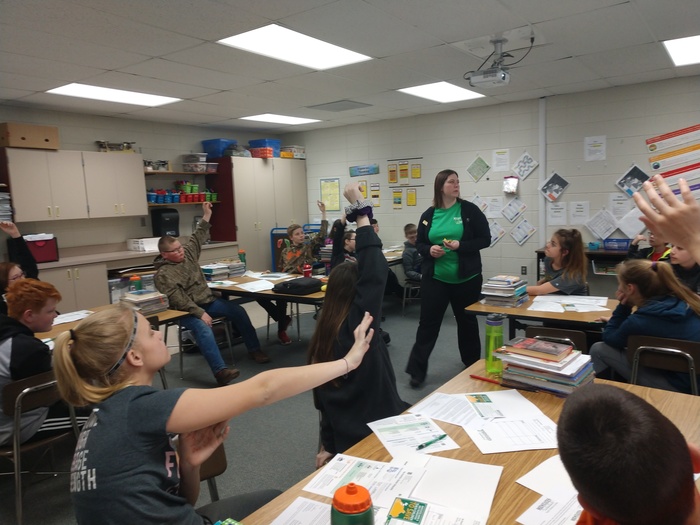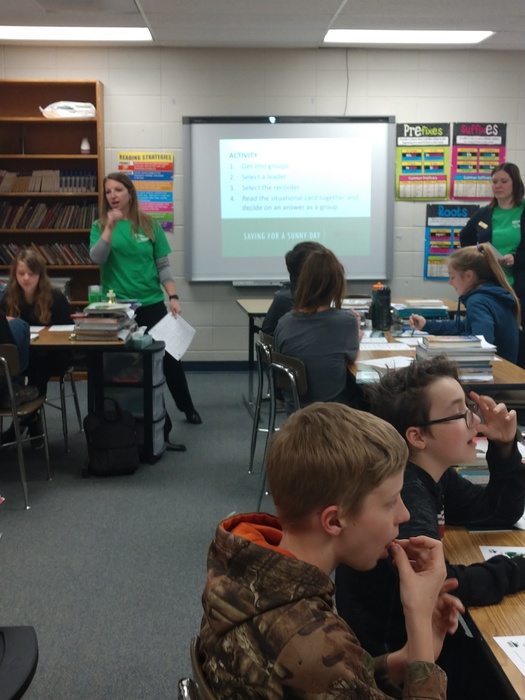 Yes, FCCLA had fun on our field trip. Thank you Rotella's Bakery for the great tour and the hairnets!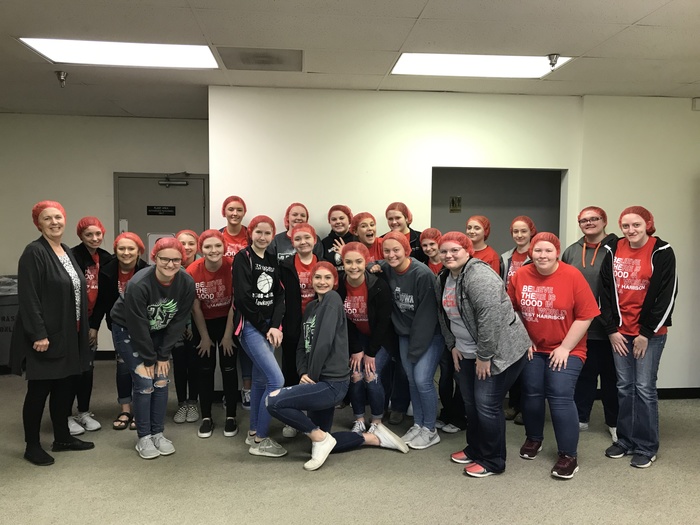 The high school boy's track meet in Underwood on Friday (April 12) has been cancelled.

The JH track meet for Woodbine today has been postponed to Monday, April 15th.

The high school girl's track meet in Neola for today has been cancelled.
Pictures from Child Fair 2019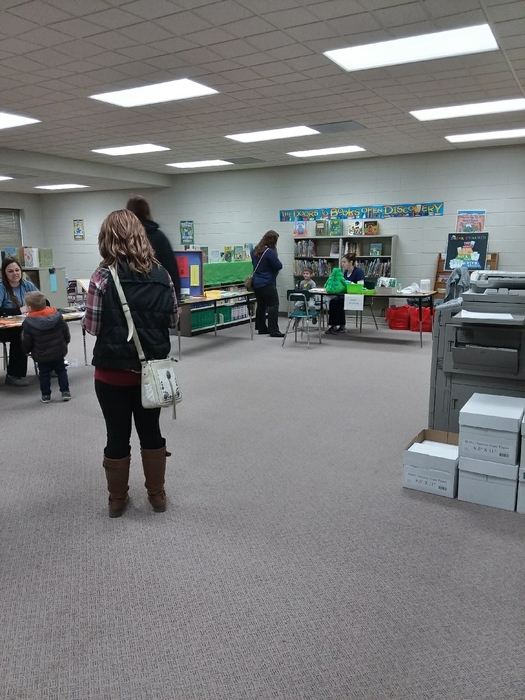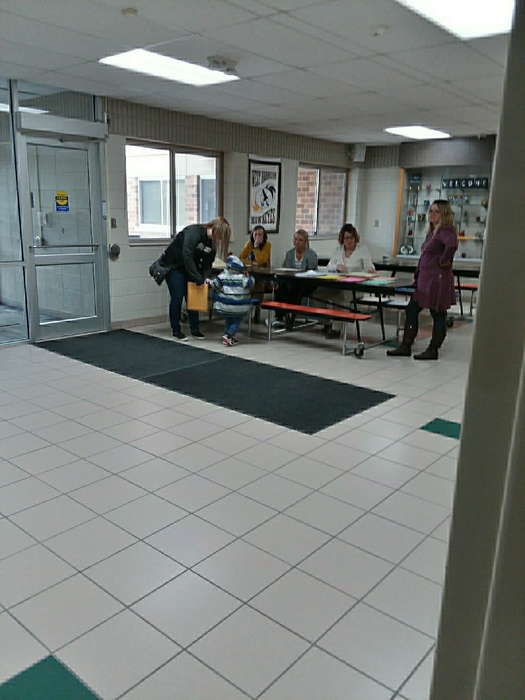 Correction. West Harrison bus routes will return to normal starting tomorrow Monday April 8th. Than you for your cooperation.

West Harrison bus routes will return to normal starting tomorrow Monday April 5th. Than you for your cooperation.

Girl's track meet at Boyer Valley today. They are going to run just the high jump for field events and running events will start at 4:45 pm.