The Hawkeye Community is accepting donations for flood victims in our surrounding areas. Please bring your item to West Harrison Community School in Mondamin. Please use the below list as your guideline. Please do not send clothing. Items will be collected from now until April 1. Items will then be hauled by trailer to wherever we can benefit the most.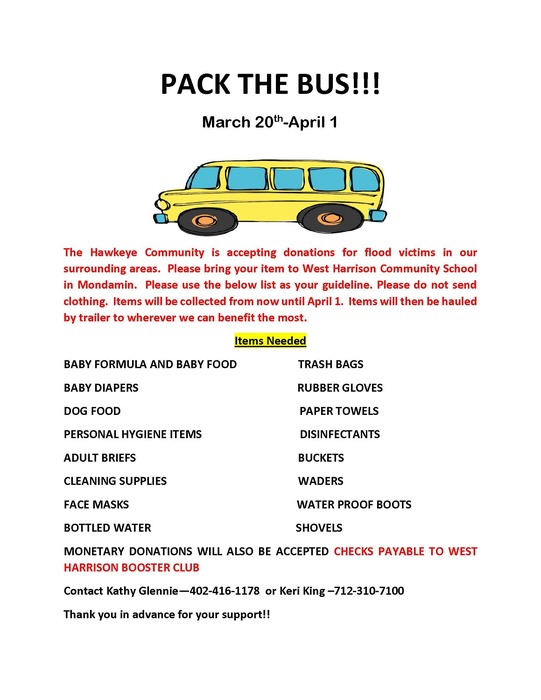 The art class is making progress on the new mural!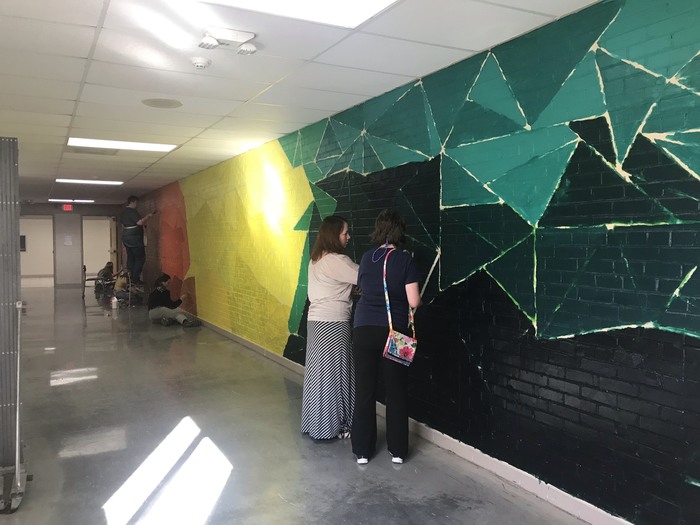 Current Juniors, soon to be Seniors Class of 2020, there is FASFA (financial aid) presentation tonight in the H.S. Library at 6pm for parents and students. This information is very important for anyone going in to two or four year college, technical trade schools, and some military options.
Tomorrow! All walk-ins welcome.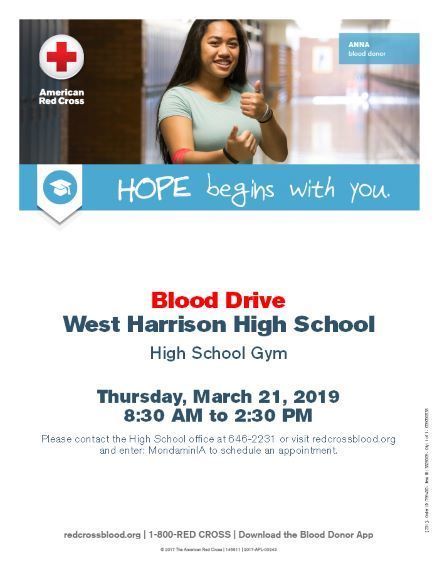 Buses will run on hard surfaces only, Monday, March 18th.
Great night for a play if not tonight see you tomorrow.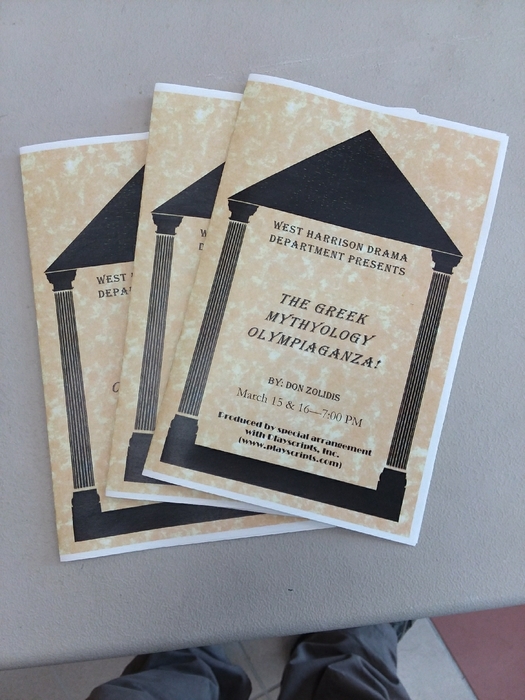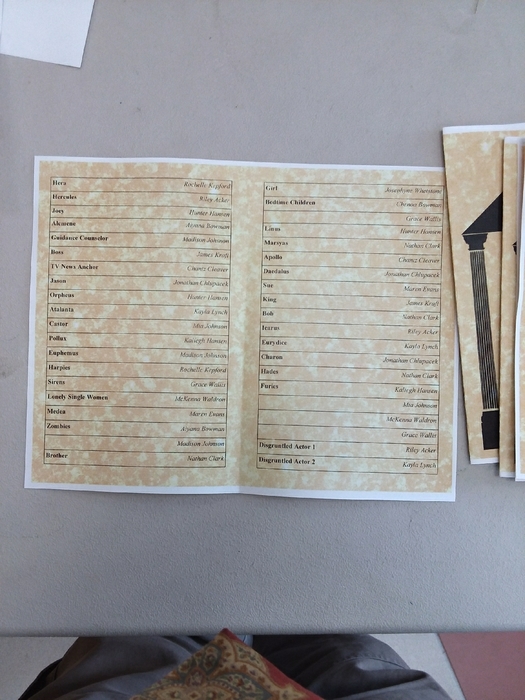 Congratulations to the 2018-19 West Harrison Boys and Girls Basketball Teams, as well as the Basketball Cheerleaders for receiving "Academic Achievement Awards from the Iowa High School Athletic Association and the Iowa Girls' High School Athletic Union. The awards are based on 2nd quarter GPA's of all members of the team 9-12 (including managers). There are two levels of recognition. Excellence is a combined team GPA of 3.00 to 3.24 and Distinguished is a combined 3.25 and above. The boy's basketball team had a 3.43, the girl's basketball team had a 3.57, the and the cheerleaders were at 3.45. All teams obtained distinguished honors. Members of the girl's basketball team are: Sydney Sherer, Cheyanne Rife, Britany Stewart, Sabrina Rife, Haley Koch, Emily McIntosh, Haleigh Rife, Maren Evans, Brylee Sherer, McKenna Waldron, Chenoa Bowman, Isabelle Foland and Rachel Olson. The coaches are Kathy Glennie and Scott Rife. Members of the boy's basketball team are: Ty Houston, Kameron Kraft, Logan King, Austin Acker, Nick Clark, Tyler Melby, Colby Neill, Karter Nelson, Cody Radil, Nick Rife, Tyler Deppe, Jeff Perry, Mason shearer, Grant Gilgen, Brecken Pavlik, Chantz Cleaver and Hayden Reeves. The coaches are Rowdy Evans and Andrew Stevenson. Members of the basketball cheerleading squad are: Kasey Lewis, Ema Aldrich, Joslynn Thomas, Jayden Kraft, Rochelle Kepford, and Zoe Etter. The cheer coach is Dedra Hatcher and Melissa Etter.

The sixth graders made edible plant and animal cells today.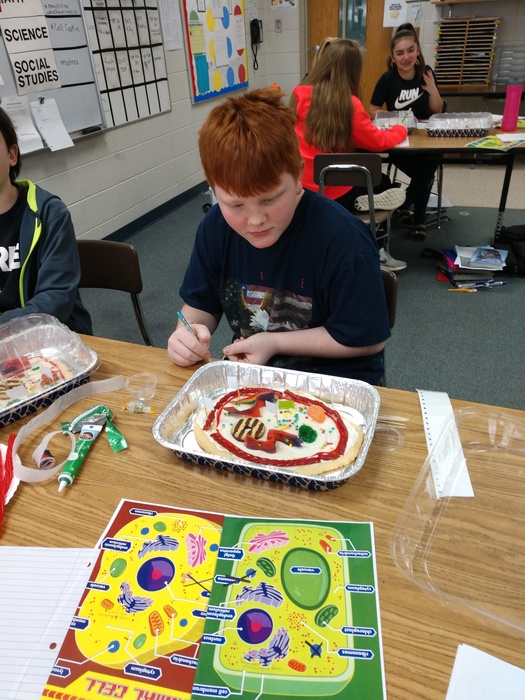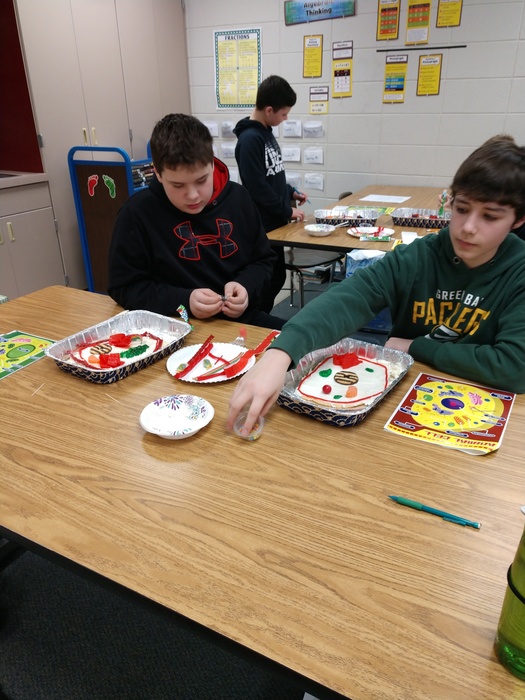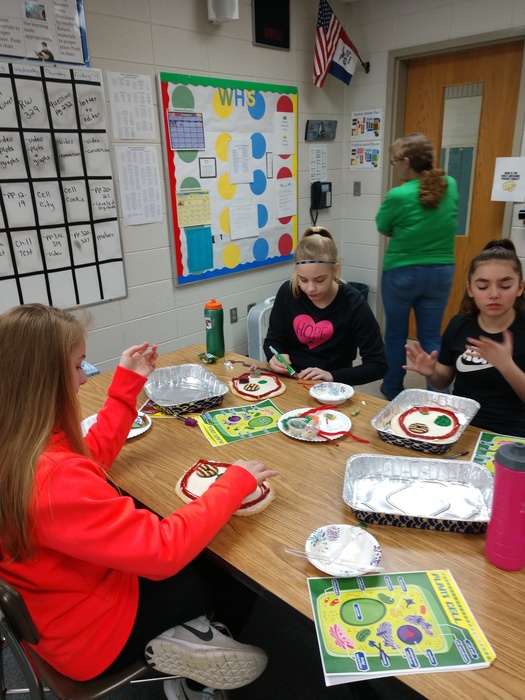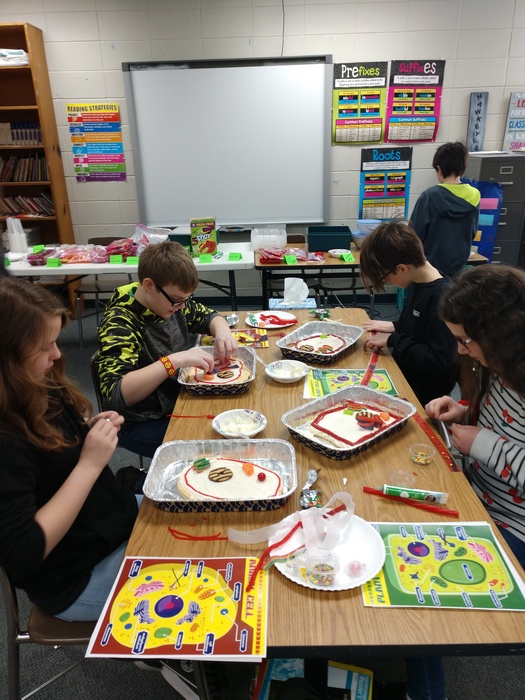 West Harrison CSD will start TWO HOURS LATE Friday, March 15th. Buses will run on HARD SURFACES ONLY. Parents, if you feel it is unsafe for your child to attend school due to the road conditions in which you reside, please notify the school so the absence can be marked excused.

Due to flooding, West Harrison will be CLOSED Thursday, March 14th. Road closures and extremely poor road conditions are limiting our students' and staff's ability to make it to school. Stay safe Hawkeyes!
Due to the flooding and high winds, tomorrow's National Honor Society Induction Ceremony has been postponed (again!) to next Thursday, March 21st at 6:00 pm. The decision was made because we have to coordinate with our speaker, the bakery, and the florist.

Congratulations to Corbin Pavlik's signing with Northwestern College of Orange City, Iowa to play football and to wrestle. Present were Mom- Becky Pavlik, Corbin Pavlik, Dad- Jason Pavlik, AD Tony Nunez, Wrestling Coach Steve Forbes, Football Coach Craig Birdsall, Football Coach Andrew Stevenson, Track Coach Gregg Beam, Football Coach Rowdy Evans

Due to flooding and road conditions, West Harrison will release at 1:00 pm. Buses will attempt to use their normal route patterns. If they are unable, students will be brought back to school and parents will be contacted.

Students working on Las Fallas. But what are Las Fallas? The Fallas is a traditional celebration held every year in the city of Valencia, Spain to commemorate Saint Joseph. Artists create wonderful sculptures and they are displayed on the streets from March 15th to 19th. On the final night of Fallas, around midnight on March 19th these Fallas are burnt as huge bonfires. This year at West Harrison Spanish students created their own Fallas again. The theme was The Adventures of Jules Verne.These are the wonderful projects done by my Spanish classes. Great thanks to the Missouri Valley Kiwanis mini-grants for giving my classes a mini grant to prepare for Fallas. Thank you to the administration for allowing me to teach my classes about one of the many traditions we have in Spain. I love my students. Congratulations for your great job!! Every year you do a better job. I am really proud of you!! Mrs. Palmero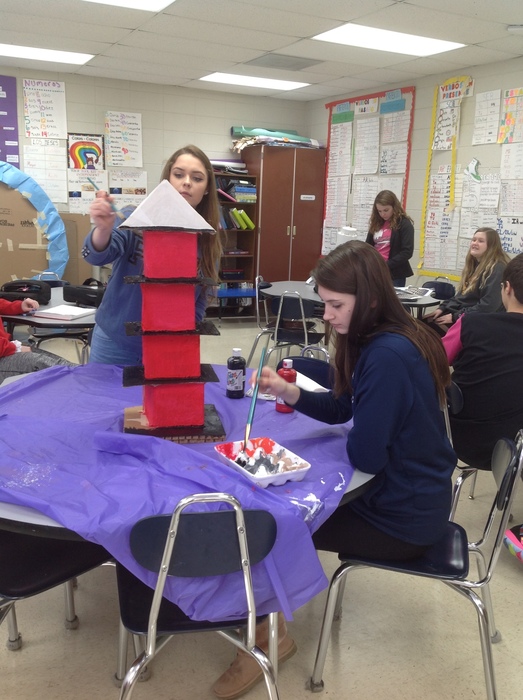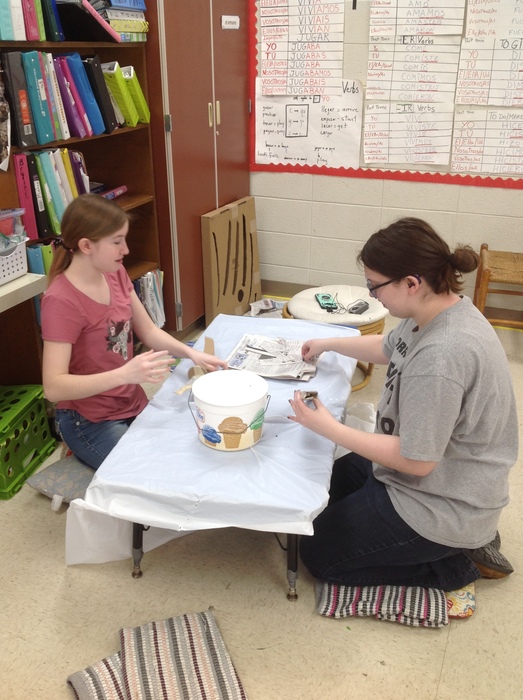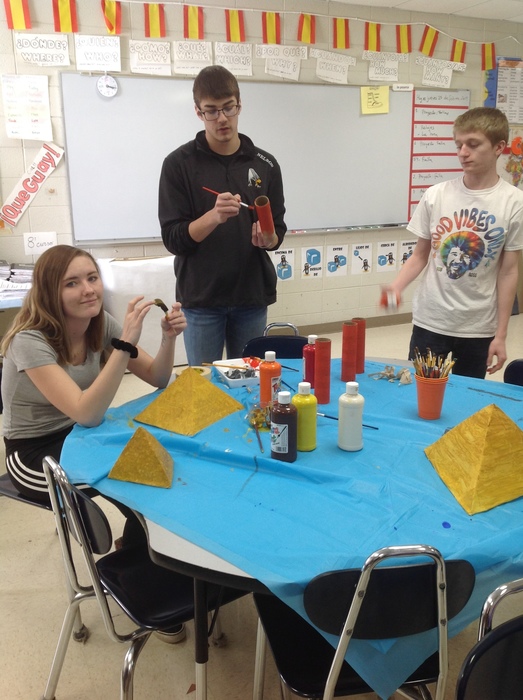 West Harrison Screen Clinic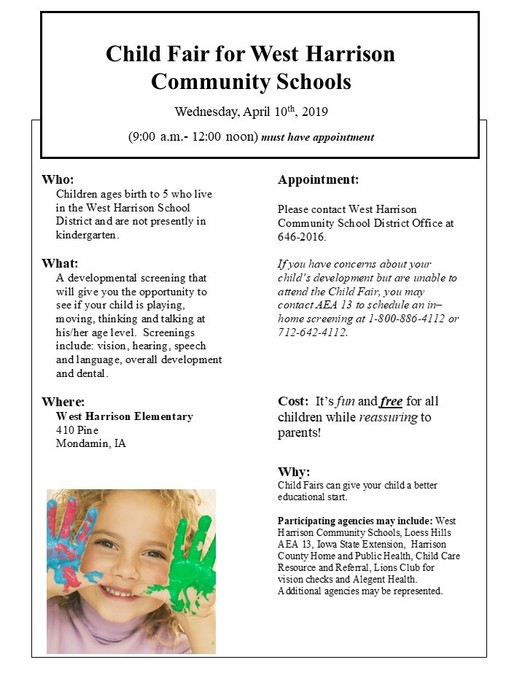 These first graders are "making 10" playing GO FISH.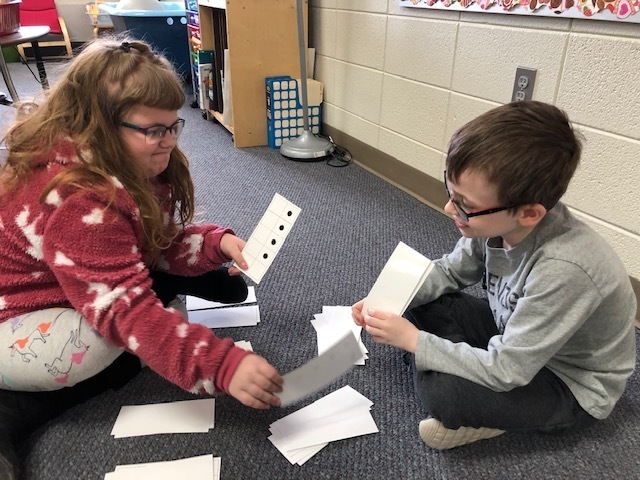 Miss. Treasure and some of her art students have been working hard on a new mural in the hallway. GO HAWKEYS!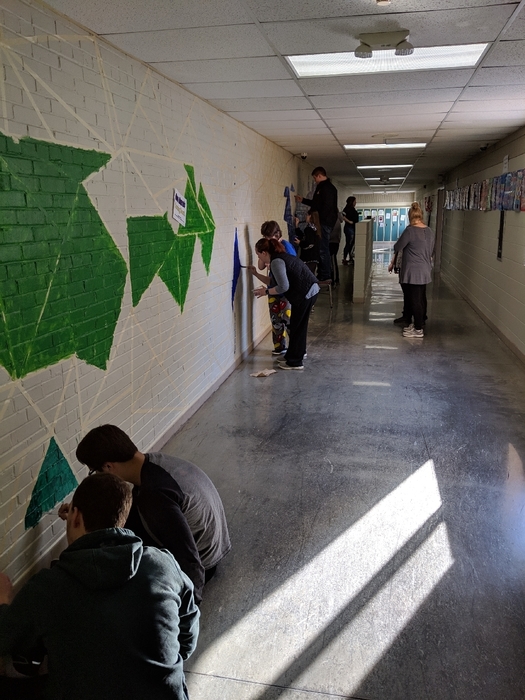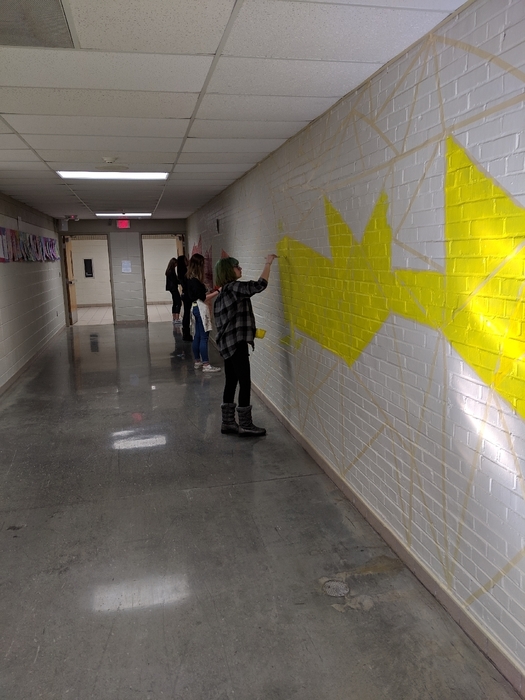 The 8th grade students finished up Water Safety activities for the week. The students completed research on the topic and completed a google slide presentation over material found. On Friday, we went to the Peterson Family Wellness Center in Harlan, Iowa to finish our unit. The lifeskills students and 8th graders got to enjoy a few hours of free swim time after lunch and a presentation covering all aspects of Water Safety.


SPRING IS IN THE AIR With spring right around the corner (fingers crossed) I wanted to send out a reminder to parents to start thinking about getting your student ready for the next upcoming school year. State Law says your child must be current on vaccinations prior to entering school! Pre-K going to Kindergarten need Kindergarten physical and update on immunizations (typically DTaP, MMR, Polio, and Varicella), Eye and Dental exams. 6th grade going into 7th Meningitis and Tdap vaccination, 9th grade require dental exam, and 12th grade require their 2nd Meningitis vaccination. Students cannot attend public school if they are not current on vaccinations, or have a medical (signed by a physician) or religious exemption (notarized) on file. You may contact the school nurse (712-646-2231) or Harrison County Public Health (712-644-2220) with questions or concerns regarding this topic. Thank you in advance for taking time to review this topic. Respectfully, Deb Evans, RN, BS West Harrison CSD School Nurse.